Create a plan to launch or grow your business.
Explore the necessary steps to launch or grow your business through activities and discussions. You will have the opportunity to get your questions answered, learn from experts and your peers, and write a simple business plan. Simple tools and templates will be provided to help you create your plan.
Understand your financial readiness to be a small business owner.
By reviewing your personal budget, projected profit and expenses, and business start-up costs, you will identify the necessary financial steps you will need to take and the additional resources you will need to launch your business.
Apply for a $7,500 grant.
After completing the course, you will have the opportunity to submit your business plan and apply for a small business grant of $7,500. If you are awarded a grant, you also receive additional assistance from mentors and advisors to help you implement your business plan.
The enrollment period for the current Emprendimiento class has closed. The program will run again for Ventura County residents in Spring 2023 and for Santa Barbara County residents in Fall 2023. To be placed on our interest list for future seasons, complete an interest form and we will reach out to you when enrollment opens.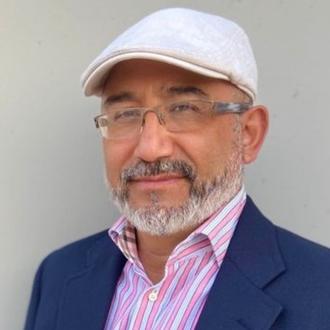 "Being a great entrepreneur, constant learning, and reinvention is a key part of the true American dream."
Manlio César Correa, Emprendimiento Instructor