WEV is a training provider for EDC's Digital Upskilling Training Program. The Economic Development Collaborative's Ventura County Digital Upskilling Training Program is a FREE short-term program (June 2022 – December 2024) that increases the digital skills of new to tech learners, current workers and small businesses. The program has been made possible thanks to the dedication of Assemblymember Jacqui Irwin who developed the project idea and secured funding for Ventura County. Learn more about the program and all training opportunities at www.edcollaborative.com/digital-upskilling.
Gain the knowledge you need to set up an effective website.
Learn the features that make a website great. Identify the basic steps and tools to create and maintain a quality website for your business.
Identify the best digital marketing channels for your business.
Discover different social media and digital marketing channels, including which will work best for your business. You will implement online marketing strategies to better reach your target market.
Increase your online presence and sales.
Create an action plan of online strategies to improve your online business presence, with more traffic to your website and an increase in online sales.
Class Schedule Options
During enrollment, you will have the opportunity to select one of the following class schedules to participate in. Class spaces are limited.
| DATES | SCHEDULE | LANGUAGE | FORMAT | LOCATION |
| --- | --- | --- | --- | --- |
| 9/5/23 - 11/1/23 | Tu 6:00 - 8:00 PM | English | Online or in-person option | Camarillo / Zoom |
| 9/6/23 - 11/1/23 | We 6:00 - 8:00 PM | Spanish | Online or in-person option | Oxnard / Zoom |
Not finding what you are looking for?
The EDC's Digital Upskilling Training Program provides FREE classes to learn computer basics, gain information and communication technologies certifications and get your small business online. Find the right class for you at www.edcollaborative.com/digital-upskilling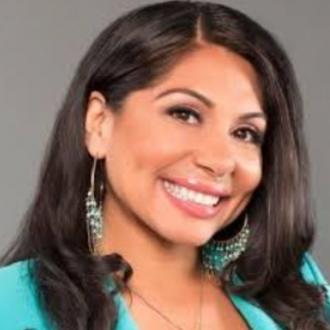 "I believe when Small Business owners have strategy and resources they can grow and become profitable without wasting time, energy, and money on unnecessary expenses."
Deborah Deras, Get Your Small Business Online Instructor