Dear Friend of WEV,
Best wishes for a joyful holiday season and a prosperous new year! This month you'll only see one WEV newsletter -- and it's a good one, full of exciting announcements and essential resources -- so please enjoy!
-The WEV Staff
---
500 Jobs Challenge!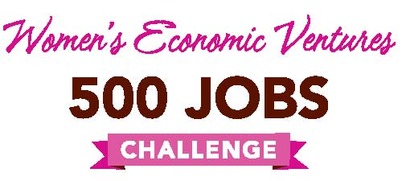 A job means security, opportunity, hope. Over 80% of net new jobs are created by very small businesses. That's why WEV is working harder than ever to ensure that small business owners get the training and capital they need to succeed and create jobs.
Help create 500 jobs
in our local community by joining WEV's 500 Jobs Challenge today.
---
SET Graduation Tonight

Please join WEV in celebrating the accomplishments of the 92 women and men who are graduating from our most recent Self-Employment Training (SET) courses! You'll be inspired by the dynamic class speakers and elevator speeches during the ceremony, followed by the client expo.
When:
Tonight, Thursday, December 15th, 6-8pm
Where:
Montecito County Club, 920 Summit Road, Montecito
Cake and coffee will be served following the ceremony.
This event is free and RSVPs are not necessary!
---
Business Plan Intensive Graduates



This Fall, six dedicated individuals committed themselves to WEV's rigorous
Business Plan Intensive
(BPI) course. After 6-weeks of conducting market research and crunching their financials, the entire class completed business plans and graduated with honors. To the six graduates of this truly
"intensive"
course, we commend your achievements!
Fall 2011 BPI Graduates
:
Maria Carbonell
Joyce Carlisle
Matthew Carter
Lisa Danhi
Hilary Edwards
Breena Maggio
---
Client of the Month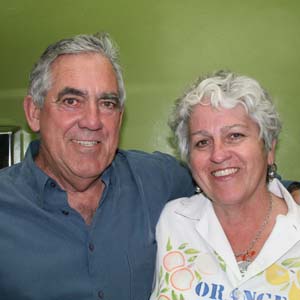 Julie & Michael Crookston
BPI graduates Julia and Michael Crookston reworked a jam business to include a shared kitchen and café. The result?
Goodland Kitchen and Market
. The unique space was recently host to WEV's December 8th 'FoodStuff' Event.
Read more.
---
FoodStuff: Wrap-Up on a Great Event in Goleta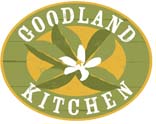 Over 30 guests attended the first-ever, SOLD OUT FoodStuff panel held at Goodland Market & Kitchen on December 8th. The panel was moderated by Melissa Gomez of Goodland Kitchen, and included Julia Crookston of Preserves Santa Barbara and Goodland Market & Kitchen (and current WEV Client of the Month), Gail Zannon of Santa Barbara Pistachios, Heidi Whitney of IxCacoa Brownies and Elizabeth Poett of Rancho San Julian Beef.
Audience members had the opportunity to ask questions of the experienced food business owners and sample delicious treats from panelists and audience members alike! Stay tuned for information about the upcoming FoodStuff panel in Ventura.
"You have to live up to where you're going."
-Elizabeth Poett, a quote from the event explaining how to scale up your food business
---
Roundtables, NOW Is the Time

Attention WEV Graduates, Past & Present
:
WEV Roundtables are open for enrollment!
How do they work?
Roundtables
consist of a WEV Instructor as facilitator and 8-15 participants. Each session is structured to inform on a group-selected topic, as well as give each participant time to receive group feedback and accountability. Participants walk away from each session with action items to move forward with their business.
Schedule:
Roundtables begin in January and meet once a month.
Click here
for a detailed schedule in your area.
Price:
Four sessions are $125 - or only $100 if you're a current SET or BPI client and
enroll by December 22nd!
---
Five Frogs Are on a Log...

Q:
Five frogs are on a log. Four decide to jump off. How many frogs are left on the log?
A:
Still five. It's a lot easier to decide to do something than to actually do it!
Have you decided to take your business to the next level in 2012, but haven't taken action because you're just not sure how? Join
Thrive in 5®
now and we can help! You don't want to miss our first Think Big session of 2012:
"Launch Into 2012", Thursday, January 12th
We'll help you set the stage to build your momentum for 2012! For more info on
Thrive in 5®
and Think Big, contact Lisa Minyard at This e-mail address is being protected from spambots. You need JavaScript enabled to view it or 667.8004
---
Limoneira Gift Baskets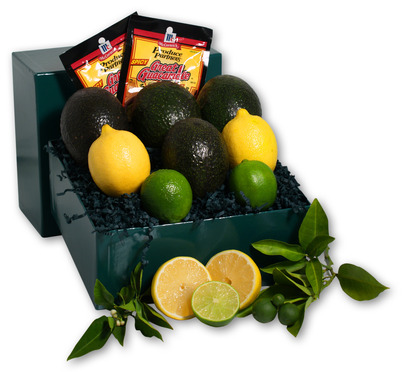 Looking for a holiday gift that will stand apart from the rest? Give the gift of great taste with one of Limoneira's Orchard Fresh Gift Baskets or Lifestyle Gift Baskets.
Limoneira will donate $2.00 of each order to Women's Economic Ventures.
This could be the gift you were seeking for that client you want to thank or that family member that seems to have everything. And you'll be supporting WEV with every purchase!
More info.
---
Last Chance: Santa Barbara and Ventura Axxess

Offer Ends: December 31st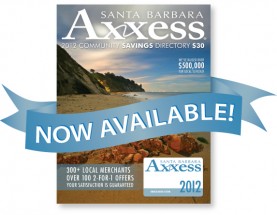 Save money AND support WEV at the same time?! Let the savings begin. Get your
Ventura
or
Santa Barbara Axxess
card today through WEV. Each card costs $30 and
$10 of that amount will be generously donated
back to support WEV's programs.
Get yours today!
These Coupon Books Make Great Holiday Gifts!
---
Send a Friend to WEV
---
Resources
---
Advertising Deals for WEV Clients through ParentClick.com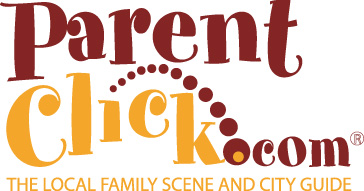 ParentClick.com is excited to be a Media Sponsor of Women's Economic Ventures! ParentClick has been an online publisher for the past nine years providing centralized resources for parents within their own communities while creating affordable marketing packages so that both businesses and non profits can reach the family demographic. This online community and parenting resource has grown from a handful of parents to more than 40,000 parent members with more joining daily.
ADVERTISE & LIST YOUR BUSINESS ON PARENTCLICK.com - SPECIAL RATE FOR WEV CLIENTS
BASIC PACKAGE - $60/year
• contact information, website link, tagline
• ability to post on calendar, chatter, submit press releases, etc
• option to register for an exhibitor table at the annual ParentClick Kids Expo in March
• option to attend our annual Business Mixer in January
• WEV CLIENTS will receive [1] 180x150 NEWSLETTER AD with their BASIC Package [$100 value]
PREMIUM PACKAGE - $360/year
• all the benefits of the basic package PLUS
• increase visibility with a profile page that includes rotating images and logos
• display logo on all postings [chatter, perks, calendar, etc.]
• invitations to use ParentClick tables when we host them at events throughout the year
• WEV CLIENTS will receive [2] 180x150 NEWSLETTER ADS with their PREMIUM Package [$200 value]
---
SBA Live Chat: Tax Essentials
On
December 15th
the SBA will hold an online, live chat on: Tax Essentials for Small Business Owners. With tax season around the corner, small business owners can prepare now with useful end of year tax tips. Join SBA and the AICPA web chat by posting your questions about year-end tax savings to help you prepare for the coming tax filing season. Participants can learn more about tax deductions and credits they can use to reduce their taxes, as well as other tax savings tips.
More info.
---
DUNS, NAIC, SIC, Oh My!
Learn how to research these codes and numbers - and why you need to - in an introductory workshop that teaches about...
Getting Started with Government Contracting
January 31st, 9am-12pm, WEV's Ventura office,
More info
. WEV hosts free workshops in collaboration with the Federal Technology Center (FTC).
Register online
or call 916.334.9388.
Want to know more? Check out '
Should I pursue government contracting?
' to understand how government contracting opportunities are everywhere locally for your product or service.
---
The Story Exchange
WEV clients have an exciting opportunity to gain internet exposure through
The Story Exchange
, a forum for inspiration and encouragement with videos of women who have overcome tough odds and achieved success.
Fill out this brief
survey
and your story could appear on The Story Exchange. Each week one woman will be blogged about and all entries will be used to find candidates for future films.
---